* OFFICIAL * IPTV Community Reseller *
Reseller
Mar 25, 2017
543
324
113
Reseller ID

Sense


Here´s a great app for Android with a really nice interface, Working really great!

EPG, VOD, LIVE TV, Catch up.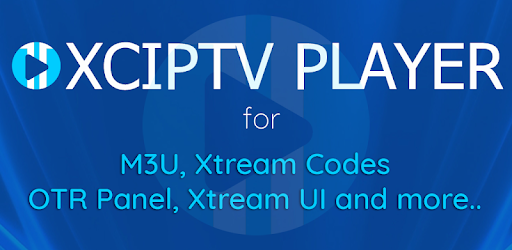 Media Player App For Android TV, Android Phone and Android Tab. Easy to use App. Fully Customizable and Brandable for OTT Service Providers. XCIPTV comes with two Buil-in ExoPlayer and VLC Player with Adaptive HLS Streaming. No 3rd party apps or players are required. Simple UI design for easy...

play.google.com

How to install:

1. Add Streamhost name ( Copy from your M3U until /get.php .. So like this: http://tv.xyz.com/get.php?username=XXXX&password=XXXX&type=m3u_plus&output=ts
Becomes http://tv.xyz.com <<<--- This is your stream host name.

2. Add Username from M3U.
3. Add Password from M3U.
And then press " Sign in "
After that, you get to your Home menu and from here it quite easy to navigate

Settings:
There are a few settings that are worth trying should run into any issues.
" PLAYER " Here you can try player ONE or TWO -- This affects subtitles on some channels.
" STREAM TYPE " Here you can choose HLS or MPEGTS. Standard is MPEGTS but if you have buffering issues try using HLS.
" OTHER SETTINGS " Here I turn on " background service EPG update " to always have the EPG updated.

If for some reason EPG or channels are not updated: Go into " Update Content " and press " update all "




Enjoy the app and let me know if you need any help.

Regards.

@Sense

Check as well:


In this guide, I will show you how to use the app XCIPTV with Rapid´s Free VPN service! What's needed: Android Device ( Phone, Tablet or Android Box ). A Rapid IPTV Subscription. XCIPTV Installed. Very little tech knowledge ;) Step 1: Log in to your Dashboard and choose " VPN " And click...

iptv.community
Last edited: