Moderator
Staff member
Moderator
Sep 25, 2015
1,449
3,397
213
Reseller ID

Moderator

IPTV Smarters App is an Android Application based on Xtream Codes for End-Users that provides the facility to
watch Live TV, VOD, Series & TV Catchup on their Android Devices (Mobiles, Android Boxes, Fire TV Stick etc.).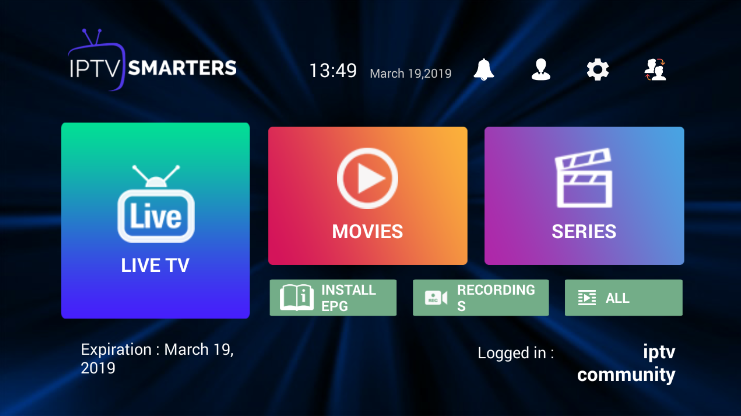 There are 2 ways of adding a profile/user. 1st Load your Playlist or File/URL 2nd Login with Xtream Codes API
Load your Playlist via File/URL: You will need to enter your Server URL that is provided by your service provider.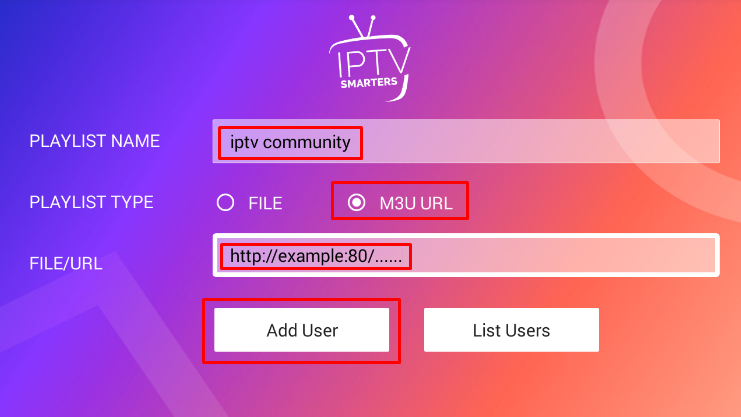 Load your Playlist via API: You will need to enter your Username, Password and Server URL

Example line: http://example:80/get.php?username=JGsznjd04&password=5Sy3k06&type=m3u&output=m3u8

1. Any Name example: iptv community
2. Username: JGsznjd04
3. Password: 5Sy3k06
4. Link: http://example:80 or 8080

IPTV Smarters works perfectly on Android devices.
If you have problems with it, they are most likely to be caused by entering your credentials incorrectly.
Check that you have entered them exactly as in your line. with no spaces. Check the upper/lower case.

More info & Download: https://play.google.com/store/apps/details?id=com.nst.iptvsmarterstvbox
Or download the app (V2.0.2 ) at the Apk Pure store.

In case play store says "doesn't work on this device" Try downloading the Application and install using an APK installer.
example: APK Installer

Settings:



General Settings:
Here you can setup auto-start on Boot-up, show full EPG, active subtitles, set user agent or change the language.
EPG Time Shift:
Default it is 0.
Stream Format:
It´s select default, you can change & save it as MPEGTS (.ts format) or HLS (.m3u8) format.
Time Format:
By default its 24 hours, you can change it to 12 hours.
EPG Timeline:
By default selected is show All channels. (leave it like this)
Automation:
Do not change as well
Set Parental Password:
in case if you've got kids at home
Player Selection:


Player Settings:
suggest keeping default settings Software Decoder in case of probs use Hardware Decoder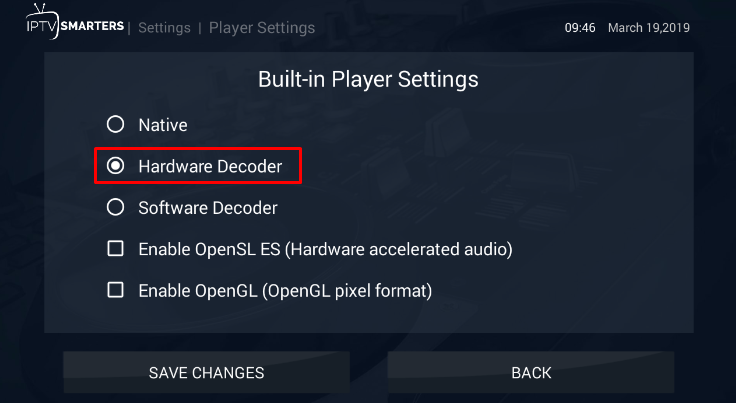 Checking for Updates:
Checking if you´re up-to-date.


IPTV Smarters - iOS (iPad & iPhone & Apple TV)


For LG and Samsung Smart TV's
If you have downloaded the app on your LG or Samsung TV, in order to set up the channels,
you need to enter this portal URL: in the main setup page.




Download IPTV Smarters Pro-Setup-1.1.1 – Windows App
Enter Your Username, Password, and Server URL with Port and enjoy the IPTV Services.
These above three things (username/ password and Server URL ) will be provided by your TV Service Providers who are using Xtream Codes Panel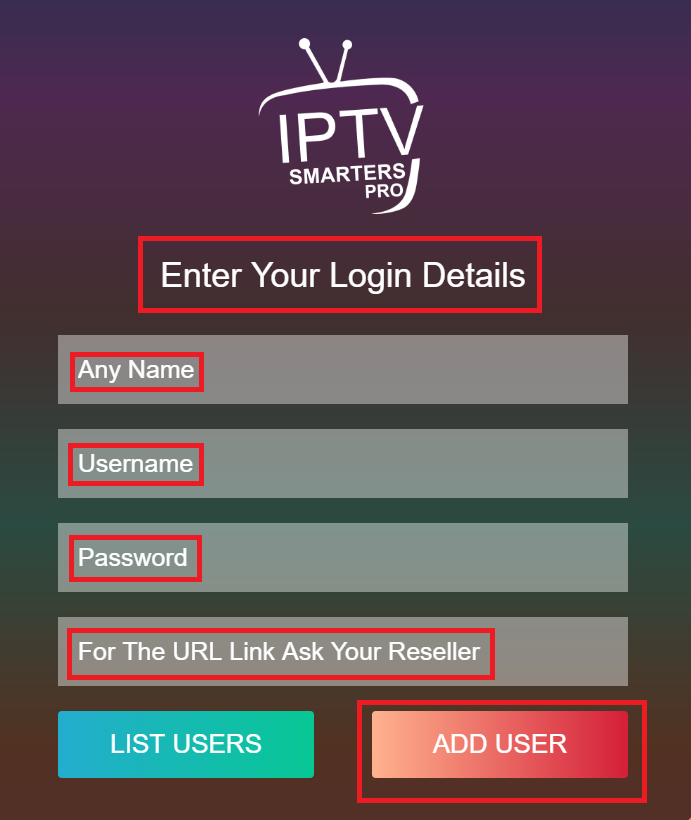 Please leave comments if you've still had an issue, questions or suggestions.

How to connect Smarters Pro using a VPN connection: (thx to @Sense)


In this guide we will show how to connect Smarters Pro using a VPN connection. In this guide we will use Proton VPN as example but any VPN provider that support OPVN files will work. Please note that most VPN providers only offer OPVN files when you have a valid subscription, Meaning no free...

iptv.community
How to connect Smarters Pro using our free VPN connection
: (thx to @Sense)


In this guide i will show you how to use the app Smarters with Rapid´s Free VPN service! What's needed : Android Device ( Phone, Tablet or Android Box ). A Rapid IPTV Subscription. Smarters Pro Installed. Very little tech knowledge ;) IMPORTANT!! For now use version 2.2.2 of Smarters Pro...

iptv.community


Enjoy!
​
Last edited: