Well-Known Member
Staff member
Administrator
Jun 3, 2015
535
1,626
214
Hello,

Please follow the below steps in order to convert to an M3U.
FIRST STEP / DOWNLOAD:



Enigma-TV_IPTV_Generator for converting m3u files to dreambox / enigma2 boxes format



SECOND STEP / Enigma-TV IPTV Generator

Open the programm and open your m3u8/m3u list in the m3u file channels tab
Click on Generate Cannel list


Down in the status You will that Channels file is generated
Open this folder on c: drive and You will find the file userbouquet.EnigmaTV_rapidiptv.tv in it. Rename that file to userbouquet.favourites.tv

DO NOT CLOSE THE PROGRAM

THIRD STEP / Dreambox EDIT

Set options as it follows in this pic or just click on enigma2 settings and insert your enigma2 box password and save settings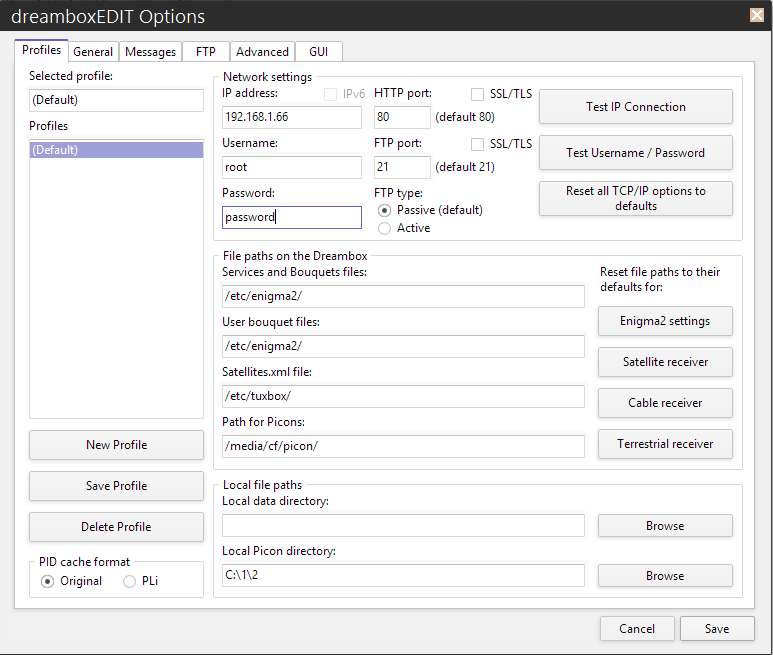 Download chanNel settings in the some folder and copy the file userbouquet.favourites.tv in the same folder.
Close Dreambox EDIT and open it again, open the chanell settings





with a file you inserted before and upload your list to the enigma2 device

DONE

Tutorial was created thanks to user harryporter.
Last edited: